The all-new 22 plate cars are now available at UK car showrooms. March 1st brings the first new plate change of the year, which means the number '22' adorning new vehicles leaving showrooms from today.
If you're looking for a new car, there is still something special about getting all-new 22 plate models that are now available.
The days of people waiting until midnight to drive their new cars away may be a thing of the past. It was always a kid's pastime to see how many new cars they could spot when the new reg had come out. Today they may not raise their heads from their mobile phones.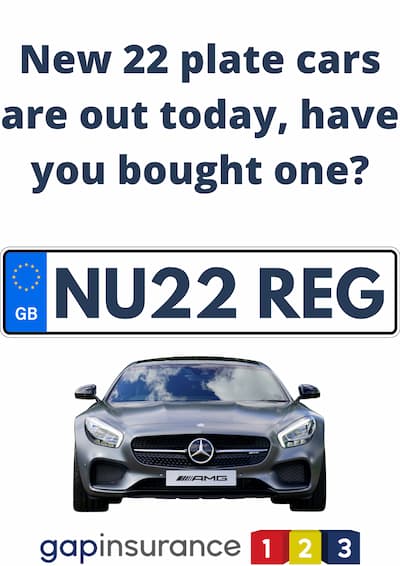 But still, getting a brand new car on a brand new registration day is about as 'new' as the new car buying experience can bring.
There are plenty of new cars to choose from on the 22 plate. If you're looking for a sporty vehicle, models include the Audi S3 and the BMW M4. Or, if you're looking for something practical, there's the Ford Fiesta or Vauxhall Astra.
Manufacturers supply uncertainty to subdue new car demand?
It has been well documented that new car production has been impacted globally recently. The post-pandemic issue of semiconductor chips is the main culprit, with some manufacturers estimating it could take years before supply issues are resolved.
This has impacted car manufacturers' ability to produce new cars also. Many were expecting to see an influx of new 22 plate cars registered. However, this may not be the case.
A recent study by Carwow shows a large appetite for new cars, with 54% of drivers saying they are likely to change their vehicle shortly.
However, people ordering new cars have seen an extended waiting period for some models to arrive, up to 18 months in some cases.
This means for car buyers that there is currently a lot of uncertainty in the market. People are unsure whether they should buy now or wait until things have settled down.
This has had a knock-on effect on new car registrations, with many people choosing to wait.
Despite the current global manufacturing issues, there are still many new 22 plate car deals to choose from. The key is to research and find the right car for you.
What have you bought if you have a new 22 plate car today?
Let us know and we will be sure to save you money on your Gap Insurance for sure!