PSA Peugeot Citroen, a popular French automobile manufacturer based in Limoges, has announced that it will shut an assembly plant.
In 2014, the PSA Peugeot Citroen plant in Aulnay (just outside of Paris), which it opened in 1972, will be shut down.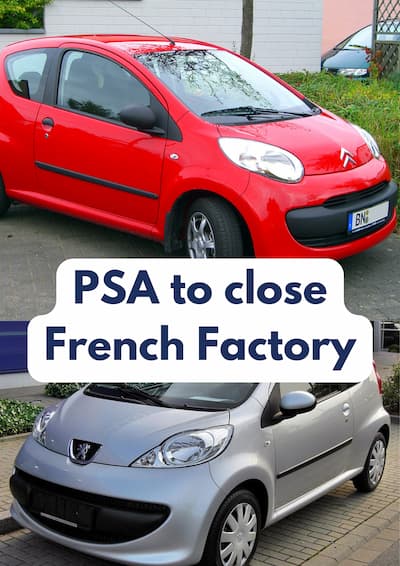 To reduce costs, the company will also be downsizing its R&D operations in Paris.
The move comes as a result of the ongoing European economic crisis, which has caused PSA Peugeot Citroen's sales to plummet in recent years.
The announcement has been met with criticism from French unions, who have accused the company of abandoning France.
PSA Peugeot Citroen has denied these claims, stating that it remains committed to the country.
The company plans to maintain a presence in France through its other plants and operations.
In addition, the corporation plans to reduce PSA's staff numbers by 8000 at some of its other sites as a result of these cuts. PSA was also disappointed to learn that it will not be able to break even for the first half of this year, but that it expects to do so by the end of 2014.
It is no surprise to industry experts as Peugeot Citroen's factories have been working well below capacity for some time, the downturn is said to be attributed to Peugeot Citroen's constant struggle to compete competitively with other car manufacturers who base their production in Eastern Europe.
So what of the Aulnay factory and its employees which currently builds the C3?
The last C3 will come off the line in December and although there have been no official announcements, it is reasonable to suggest that the factory will be demolished.
This is not the first time that PSA has closed a factory in France, in 1997 it shut its facility at Mulhouse which also built the C3.
While some job losses are inevitable the good news is that the factory is planned to be converted to be able to provide other business avenues for PSA and will be able to offer new positions for around half of its 3,000 employees.