A New Era Dawns in the Automotive World
Something of note is happening in the motoring world.
The Tesla Model Y is at the top of the European car sales chart for the first half of 2023.
This is a first.
Never before has a battery-electric vehicle (BEV) achieved this milestone. It indicates that car buyers are now comfortable buying electric and moving away from traditional petrol and diesel-powered vehicles.
Tesla Model Y: The Game Changer
The Tesla Model Y's rise to the top is spectacular.
In no way was this a steady rise. The Model Y flew to the top spot and has left some of the most famous model names in its wake.
The Dacia Sandero, Vauxhall Corsa, and Volkswagen T-Roc - all were outpaced by Tesla's electric SUV.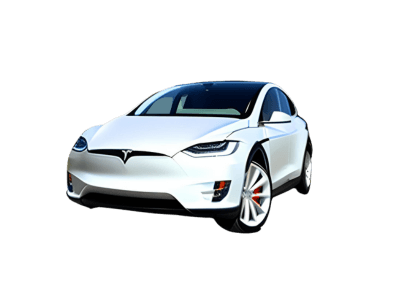 This isn't just about the Model Y's appeal; it shows a sea change in the automotive industry.
The Power of Numbers
The numbers make for compelling reading. Dataforce figures show that 29,764 Model Ys were registered across the European Union, the UK, and ETFA countries in June alone.
That's a year-on-year increase of 104%.
And the total number of Model Ys sold in the first half of 2023? A whopping 125,144, marking an increase of 211.7%.
These figures speak volumes about the Model Y's growing popularity among European consumers.
A Paradigm Shift in the Car Industry
The success is more than just a win for Tesla. It's a triumph for the entire electric vehicle industry.
It sends a clear message to automakers worldwide. Consumers are happy that the future is electric.
The Implications of Tesla's Success
Tesla's dominance in the European market is remarkable.
Electric vehicles are more than just a niche product for environmentally conscious consumers. They're a viable and increasingly popular choice for the mainstream market.
The Impact on Other Carmakers
The ripple effect of the Tesla Model Y's success will be felt throughout the industry.
Car makers who may have been hesitant about fully committing to electric vehicles will now be compelled to accelerate their EV programs.
The race is on, and electric power is leading the charge.
The Bottom Line
The Tesla Model Y's success clearly shows the changing times. It's a testament to Tesla's vision and the growing consumer comfort with electric vehicles.

The Future is Electric
There is little doubt that the success of the Model Y underlines the upward curve that EVs are on. Will it continue, or will newer options like hydrogen power come to challenge electric vehicle supremacy?
Only time will tell.
Published 19/7/23, written by Mark Griffiths