Passengers who use their mobile phones may be fined up to £1,000 under new Highway Code rules.
The new rules, which have just come into force, have tightened several grey areas in the Highway Code.
Areas addressed include:
Passengers who are supervising a learner driver
The ability to take photos, access apps or playlists whilst driving
The use of phones at traffic lights and in motorway queues
Where you can use your phone to pay a bill
Under revamped new Highway Code rules, even passengers may be fined for using a smartphone in a vehicle. After tough new restrictions went into force on Friday, drivers who merely touch a phone face the risk of being fined £200.
A £1,000 penalty may be applied if a supervisor is overseeing a learner driver. They'll also face six points being added to their license.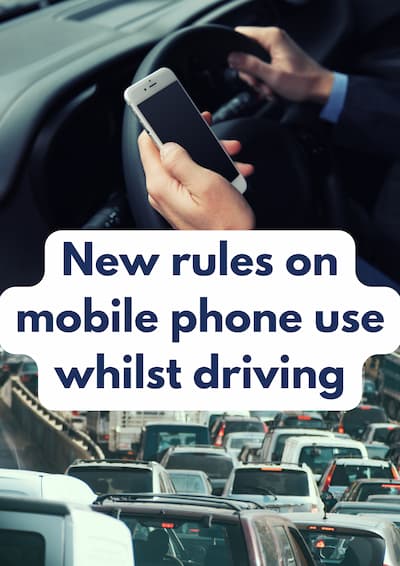 The background to the Highway Code rule changes
The grey areas have now been narrowed, making numerous actions illegal. In 2019, it was determined by the High Court that it was an offense if a phone was used in an "interactive communication function".
Under the new rules, any interaction with your phone is now illegal, whilst driving.
Under new Highway Code regulations, phone use whilst waiting at lights or in slow-moving traffic will be regarded as prohibited. Anyone using a device while driving faces a £200 fixed fine plus six points added to their driving licence.
Further clarity has been provided At a drive-through restaurant or a highway, bridge, or toll booth, motorists may use their phones to pay. The Department of Transport has confirmed "There will be an exemption to the new law for drivers making a contactless payment using their mobile phone while stationary to ensure the law keeps pace with technology.
Hands-free gadgets can be used while driving, such as taking calls or using a satnav, but only if they are kept in something that secures them.
With the new rules in place, both drivers and potentially passengers need to ensure they only use their mobile phones where is safe to do so and remain within the new guidelines.