The UK automotive sector has been dealt a heavy blow after supply issues, and the Covid Pingdemic have caused registrations to fall below pre-millennium levels. The Society of Motor Manufacturers and Traders (SMMT) announced that just 123,296 new cars were registered in July - down 22% on average from the past decade.
Lack of semiconductors and staff, in addition to a decline in sales, are the two forces at work behind this drastic drop. SMMT lowered its expectations from 1.86 million units predicted last April to just over 1.8 million – an indication that these conditions will only worsen as time goes on if they aren't addressed by both manufacturers and automotive companies alike soon enough.
CEO Mike Hawes said the current issues were "throttling our ability to translate a strengthening economic outlook into a full recovery".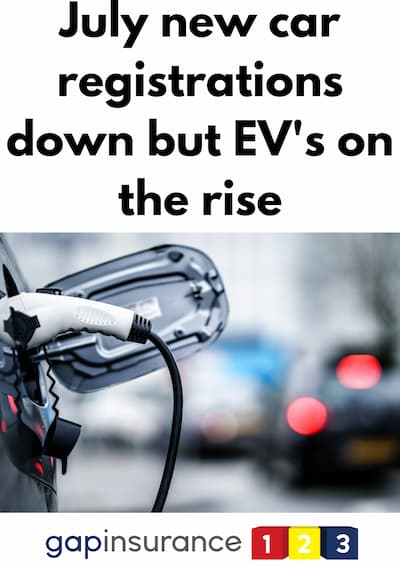 Hawes confirmed that the upcoming changes to self isolation rules would help the industry cope with staff shortages. Still, the semiconductor shortage would be a more long term issue that may not be resolved until next year at the earliest.
Electric vehicles are providing a 'bright spot.'
Mike Hawes confirmed the revision of the market expectations down a little and pointed out a clear positive in the current market.
"The bright spot, however, remains the increasing demand for electrified vehicles as consumers respond in ever greater numbers to these new technologies, driven by increased product choice, fiscal and financial incentives and an enjoyable driving experience."
With the UK bringing in a total ban on the sale of new petrol and diesel cars by 2030, the latest new registration figures show a firm switch away from conventionally powered engines.
Key points include:
Plug-in vehicles made up over 17% of new vehicle registrations in July. More than 21,000 were registered.
The proportion of fully Electric Vehicles new registrations was 9%
Plug-in hybrids (PHEVs) reached 8%.
The current trend suggests that Electric Vehicles may now make up EVs around 17% of new car registrations this year.
Ongoing vehicle shortages may change car buying habits.
With the expectation that new car production may be restricted for more than a year, could consumers buying habits be about to change?
Heycars CEO Karen Hilton is quoted as believing this could be the case.
Hilton noted, "As disruption to new car production looks likely to continue for the next 18 months, we'd expect car buyers to have more affordable choices as the average age of dealer stock increases due to this lack of new cars. This will be further compounded by fewer rental, fleet deals and pre-reg vehicles coming to market.
"As a result, we'd expect a change in car buying habits, with more people keeping their cars for longer. Rather than changing every 18 months to two years, we would expect to see that growing to three years."
So with supply issues of new cars not looking like it will be resolved anytime soon will we see the market driven by the EV sector? Perhaps the car-buying public will not only be looking at new cars powered by new technology, but also they will be looking to keep their vehicles longer too.