Electric battery powered cars now make up 20% of all sales in the UK
The Society of Motor Manufacturers and Traders (SMMT) has confirmed that twenty percent cars sold in the UK is now electric.
The rise in ownership is due to the increasing number of models available on the market. This is a huge increase from just 11 years ago in 2011 when that number was just a measly 9. Now there are 140 electric car models available for purchase while another 50 are due in the remainder of 2022.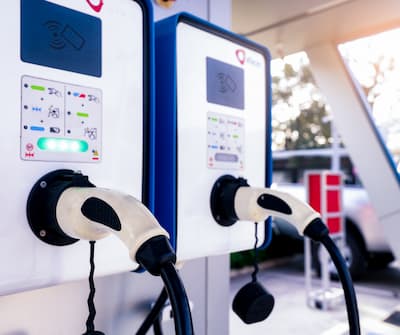 The SMMT has also announced that they expect the electric car market to continue to grow at a rapid pace, with 50 new models set to be released in the next two years. This is thanks, in part, to the UK government's commitment to banning sales of new petrol and diesel cars by 2030.
Even allowing for an increasing number of EVs on the market, however, the SMMT claims that demand is still outpacing supply owing to a lack of parts, chips, lorry drivers, and transport containers.
Can the charging point infrastructure keep up?
It is suggested that the biggest concern to car buyers has moved from the maximum range of EV's to the availability of charging stations.
Speaking at the 2022 SMMT Test Day, SMMT chief executive Mike Hawes said 'range anxiety' had now been overtaken by 'charging anxiety', suggesting three-quarters of motorists believe the public charger network is not sufficient to meet their personal needs.
The Government announced a further £1.6 billion was to be invested in on street charging in s statement earlier this year.
What do you think? Are you one of the 20% that have made the switch to electric? Do you fear a lack of charging infrastructure, and would that stop you from buying an EV?
Let us know in the comments.