The British government announced a 5p reduction in fuel tax
The Chancellor of the Exchequer, Rishi Sunak, has confirmed a 5p per litre reduction in fuel duty. The cut is intended to ease the financial burden on consumers as the cost of living continues to rise. The measure will come into effect from 6 pm tonight and will last for 12 months. Rishi Sunak, the Chancellor of the Exchequer, announced the government's annual spring statement.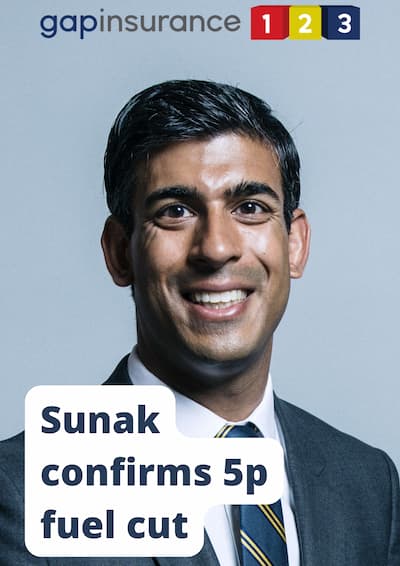 Sunak said: "I know that the high price of fuel is a real worry for families and businesses. So I'm taking action today to help with the cost of living."
The government has been under pressure to act on fuel duty, with petrol prices hitting a record high in April. The cut will save motorists around £3.30 per tank of petrol, according to the RAC.
The Confederation of British Industry (CBI) welcomed the news, with director-general Carolyn Fairbairn saying it would "help businesses keep costs down and support investment and jobs".
Labour criticised the move, saying it was a "sticking plaster" solution that would do nothing to help people struggling with the cost of living.
A real help to motorists and families?
With UK inflation hitting 6.2% the pressure on all households is increasing. The cost of living is increasing day by day, so will a 5p reduction in fuel tax really help working families? Whilst any saving is welcome, time will tell whether it really has much of an impact on the cost of living rises the country is seeing at this time.
What do you think? Let us know.