Back to the Future - A new DeLorean on the cards?
Remember the car from the Back to the Future trilogy? If so you might remember how important the flux capacitor was, and why it needed to reach 88 mph. In reality, the DeLorean car featured was much more impressive in the films that it was in real life.
For all the issues, however, the name 'DeLorean' is still one of the most iconic from the motor industry in the 1980's.
And now it might be making a comeback.
To be built in 2022, the new DeLorean would be an electric sports vehicle under the ownership of the same company that has rights to it.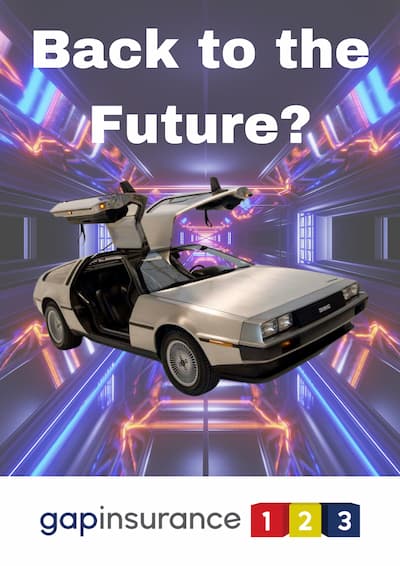 That company is Texas based DeLorean Motor Company.
The modern-day version of the DeLorean will be manufactured the new company, founded by British engineer Stephen Wynne. Wynne bought the rights to the original company's name and branding in 1995, an has previewed its contemporary take on the mid-engined DeLorean DMC in a vague Tweet that confirms limited information.
The newest incarnation of the DeLorean will be called the DeLorean EVolved, based on its electric engine and associated hashtags, which suggest that it will be more focused on a luxury finish than its predecessor.
This isn't the first time that DMC nostalgia has been hinted at. Last year, on the 40th anniversary of the 'Back to the Future' DeLorean creation, design firm Italdesign released a similar teaser image, indicating that it is working on the project.
Italdesign was founded by legendary designer Giorgetto Giugiaro, who created the original DeLorean lines and iconic stainless-steel physique.
It's uncertain how closely the new DeLorean will follow the original design, but it will at least have comparable gullwing doors.
There's no news yet on a powertrain supplier, but Italdesign just sealed a collaboration agreement with UK firm Williams Advanced Engineering, which will allow them to work on an open-source EV platform for small-volume car manufacturers.
The news of this new car has been very quiet, even for a time when big reveals have been thin on the ground. What we do know is that Wynne and his team are working to get it right.
They also have a factory in Humble, Texas, where they currently offer parts for the estimated 6,500 DeLoreans still on the road.
So if the new DeLorean arrives do we think Marty and Doc Brown will be in line for a Back to the Future IV?